5 tips on how to prepare your property to maximize its sale value
HOW TO MAXIMIZE THE VALUE OF YOUR PROPERTY ? (90 seconds) EN
Do you want to make more money from the sale of your property? Today I'm revealing 5 tips on how to prepare your property to maximize its sale value!
First of all, you need to know that in order to maximize the final price, you need to create as much interest and get as many offers as possible. A little work beforehand and a lot of preparation can make the difference between receiving 1 offer or several. Your house should look as turnkey as possible! 
I'll give you my 5 tips! 
Tip #1
This is the basic before the photoshoot and before each visit! Do a thorough cleaning! Give your rooms some space – declutter! Start moving, selling, or donating furniture and objects! Also, clean out your drawers and closets. Future buyers want to see that they have plenty of space! So clear out and clean each room.
Tip #2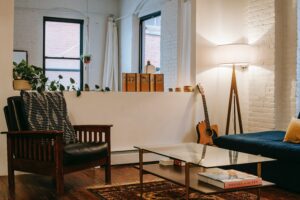 Ensure a bright environment by checking that all light bulbs are working, that no furniture or curtains are blocking the windows. And choose the colour of your bulbs carefully to give a thoughtful and harmonious atmosphere.
Tip #3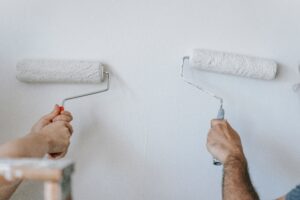 Do some minor finishing work. Pretend you're a buyer and inspect your home! Every little detail will make a difference! Because visitors are picky and will not overlook anything during the visit.
It might be worth repainting a few rooms, repairing walls, filling small holes, fixing door handles, etc…
Tip #4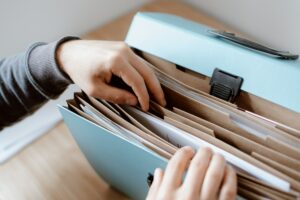 Prepare all the necessary documents for the sale. Buyers will often want to have access to the documents relevant to the sale and it is always better to have them at hand. This greatly improves the buyer's confidence in the process.
And tip #5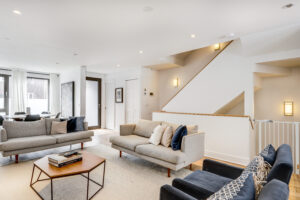 Home staging is a concept to beautify your property at a lower cost. Staging the interior of your property and showcasing rooms with clean, modern and bright decor. Buying new cushions, accessories or artificial plants can be smart! Attract the most visitors by making your home as spacious and welcoming as possible!
Looking to buy or sell? Contact us today to start your journey. Our team will guide you every step of the way.
Follow us on social media :